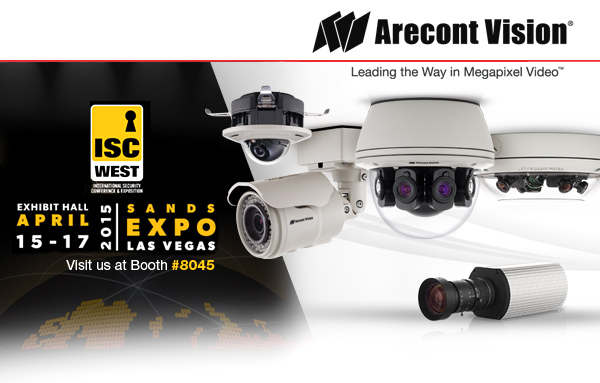 Topic: Spring 2015 Preview
Join us for a special webinar focused on our announcements that will be made at ISC West 2015 in Las Vegas, April 15-17. We will also feature our popular monthly Case Study and a Tips and Tricks segment.
On Wednesday, April 8th at 8:30 a.m. Pacific Time we will present
A sneak peek of the exciting new products and technologies that we will be announcing at ISC West 2015.

A look at our spring 2015 programs and events that are designed to help you grow your business with Arecont Vision products.

A case study focused on customer Saber Manufacturing.

Real world tips and tricks for installation and design.
It's a great opportunity to learn more about megapixel IP video surveillance and new ways to increase your sales with Arecont Vision Cameras. Register now and be sure you don't miss it!