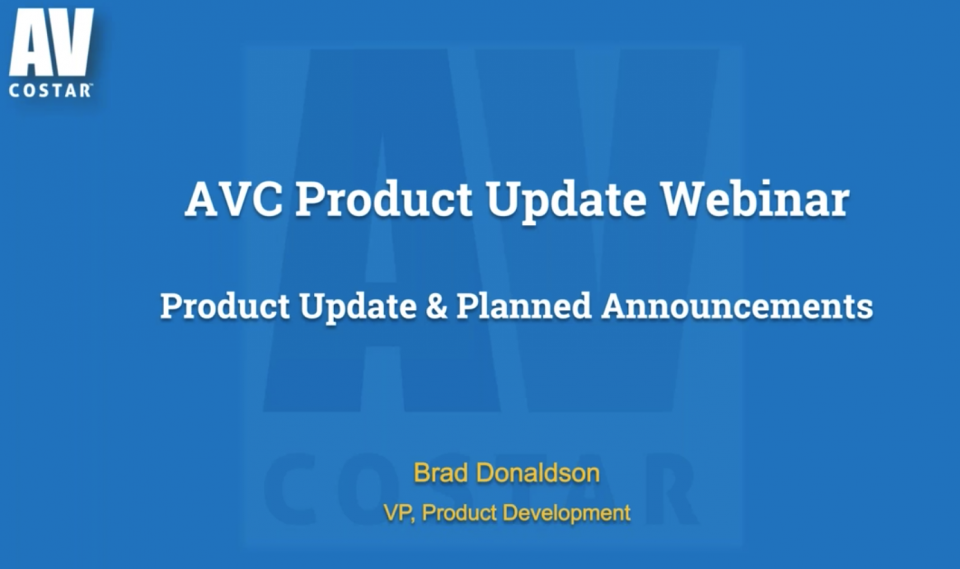 AV Costar provides insight into our newest products and sales organization in this 35 minute webinar, posted for replay in its entirety.  Use the arrow bar at the bottom of the screen to move forward through the organizational overview, sales team update, and detailed product review.
The Intro begins at 31 seconds into the webcast, with Jeff Whitney, VP of Marketing.
The Americas Sales Team segment begins at the 5 minute & 5 second mark. The presenter is Kyle Parker, VP Americas Sales.
The Product Update with VP of Product Development Brad Donaldson begins at 18 minutes & 45 seconds through to the Q&A section at the end.
To view the webinar, either visit the AV Costar website in the RESOURCE CENTER at https://arecontvision.com/resource & select "Past Webinars" in the "EVENTS" section, or go directly to the webinar by clicking here.