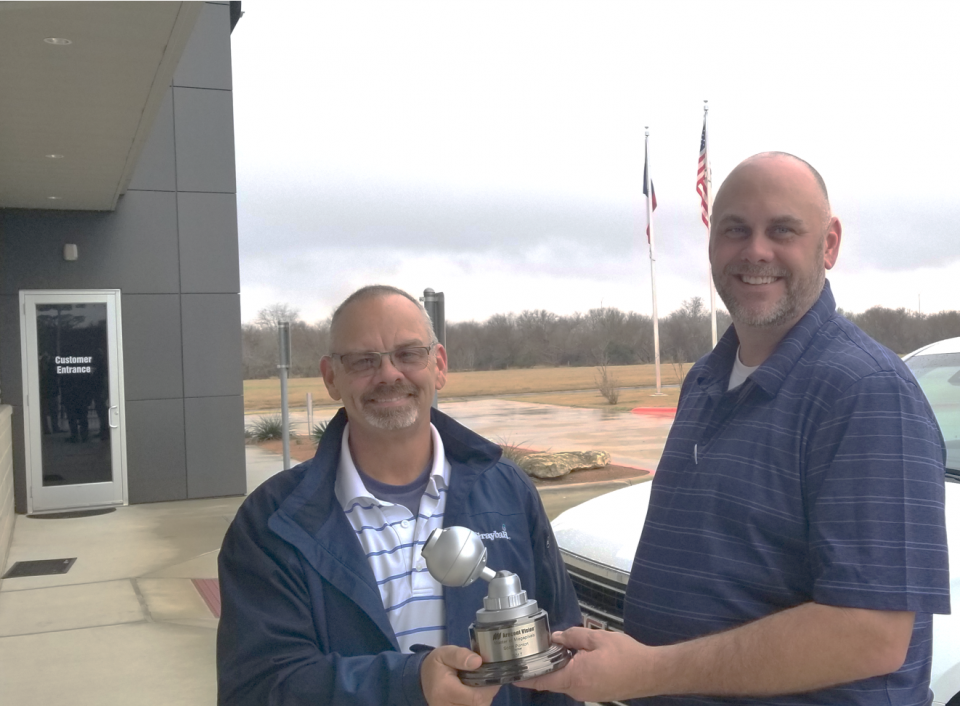 Los Angeles, CA (February 6, 2018) – Arecont Vision®, the industry leader in IP-based megapixel camera technology, has named Scott Ponton, Sales and Marketing for Graybar Electric, Corpus Christi, Texas to a prestigious company award.
In the photo, Scott Ponton (left) receives the 2017 Master of Megapixels Award from Arecont Vision Regional Sales Manager Robert Christensen.
"Scott Ponton is a true partner for Arecont Vision and a big benefit to his customers," said Mr. Christensen. "Scott leads with AV with every potential customer project, recognizing our unique features and capabilities, and has won many projects by his 'out of the box' thinking."
An outstanding achievement – congratulations, Scott.