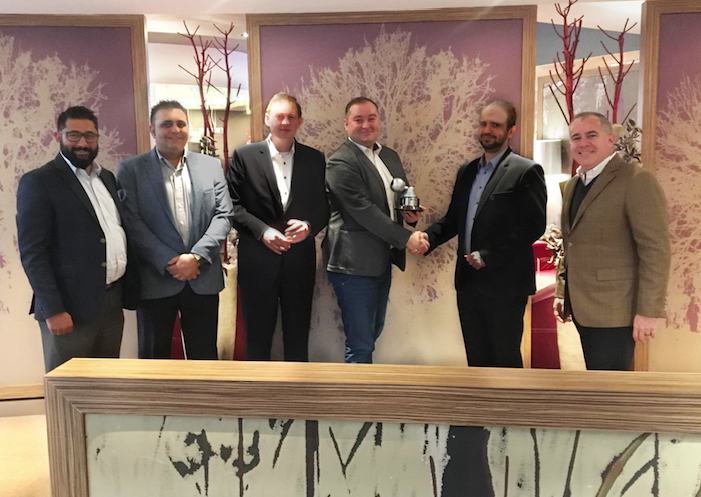 Los Angeles, CA (February 7, 2018) – Arecont Vision®, the industry leader in IP-based megapixel camera technology, announced today that C&C Partners Telecom Sp. z o. o. has been named 2017 European New Partner of the Year.
Based in Leszno, Poland, C&C Partners received the award in a recent meeting with Arecont Vision executives in Berlin, Germany.
Pictured from left to right are Sanjit Bardhan (VP, EMEA & India, Arecont Vision); Paul Taggar (MD, Europe, Arecont Vision); Wojcieh Stroinski(COO, C&C); Alex Zanga (Regional Sales Manager, Eastern Europe, Arecont Vision, who is holding the award); Tomasz Smoczyk (PM, C&C), and Raul Calderon (COO and GM, Arecont Vision).
Congratulations to this new Arecont Vision business partner!