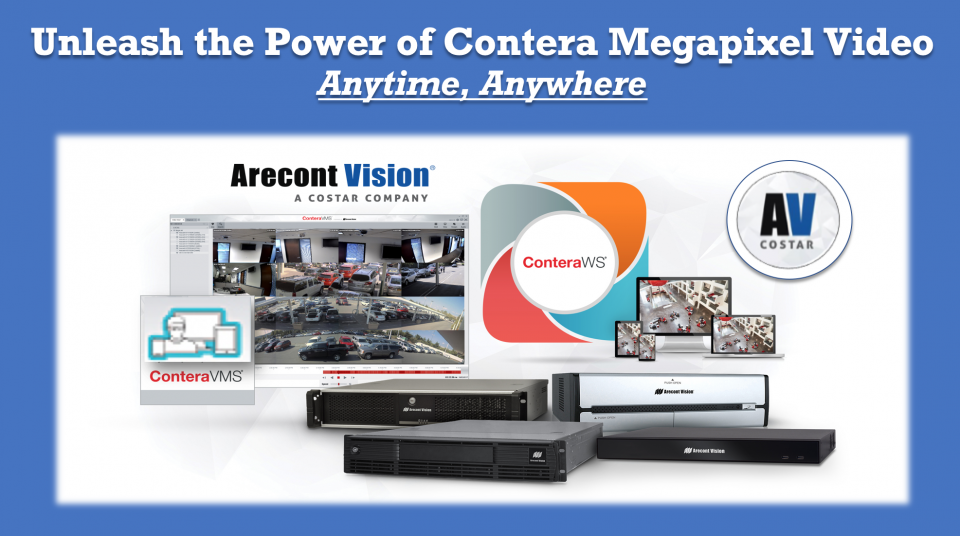 Anytime, Anywhere

The Arecont Vision Costar Total Video Solution combines our industry-leading ConteraIP & MegaIP single, dual, & multi-sensor megapixel cameras with our cloud-enabled ConteraVMS video management system with advanced ConteraWS web services. ConteraCMR cloud-managed video recorders & NVRs complete the solution. 
The result is a fully modern, feature-rich, & cyber-secure cloud-enabled solution to today's video surveillance system needs.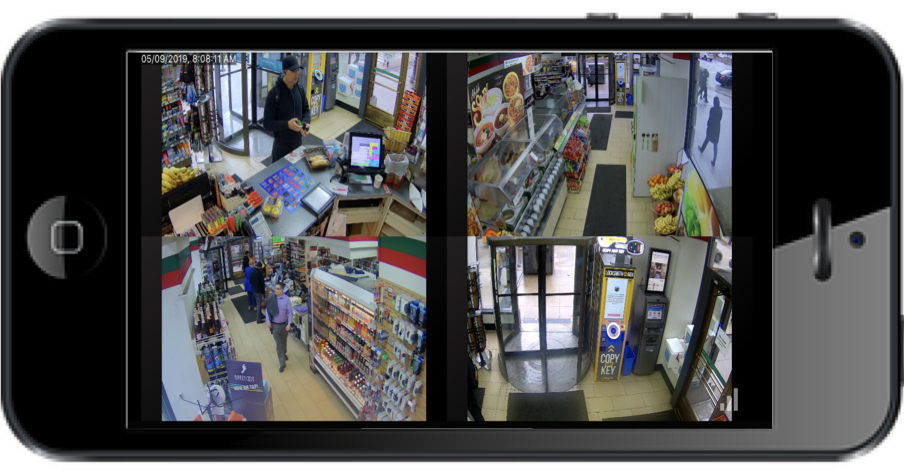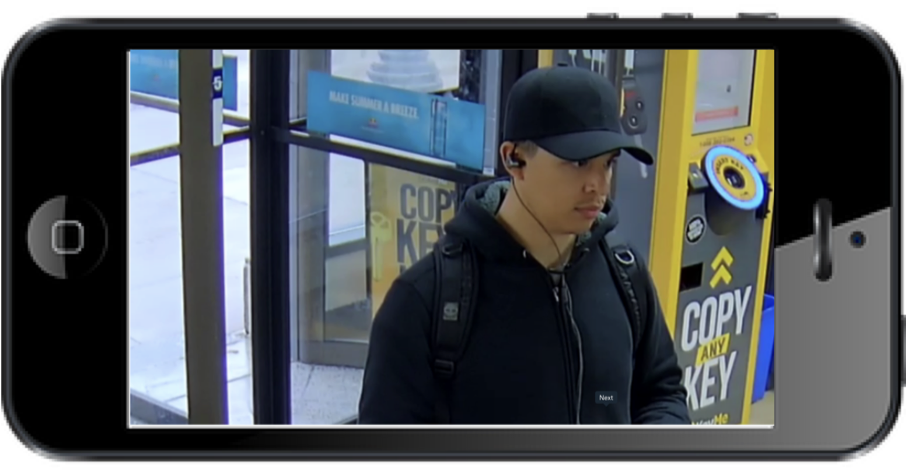 Watch testimonial video from Jim Bayci, 7-11 Franchisee, Chicago, IL
Download the Contera Mobile App to register & access Contera video from anywhere, anytime.  It's available for FREE via your smartphone or tablet from the Apple App &/or the Google Play stores.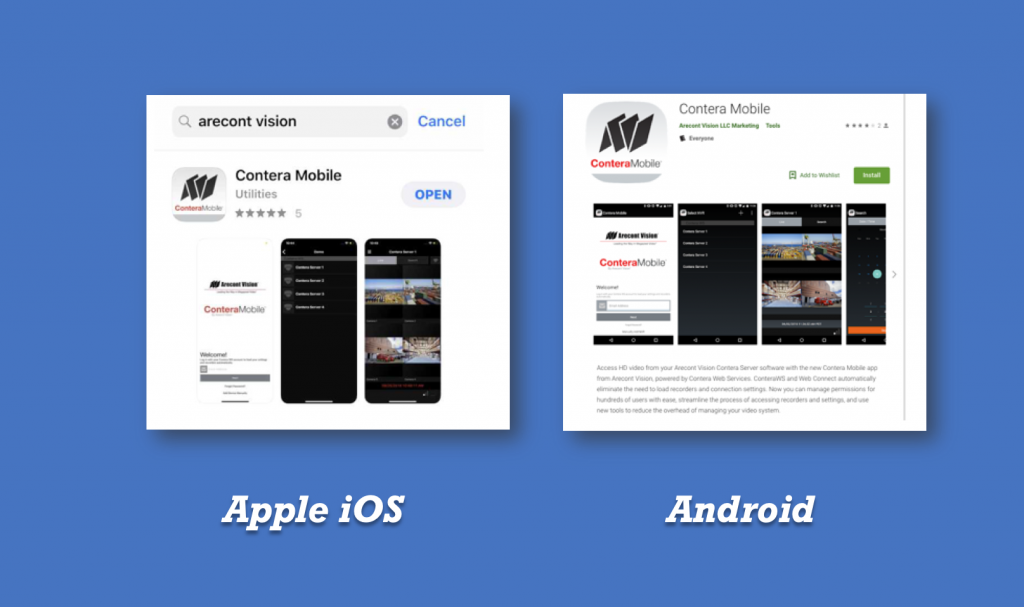 In addition to the app, you can access video via a thin client using most web browsers. A thick client for Windows platforms brings even more features & capabilities (download the thick client here) for managing and administering a ConteraVMS with ConteraWS video surveillance system.
If you haven't registered & deployed the ConteraVMS with ConteraWS web services for your customers or projects yet, get started by signing up for a no-charge, risk-free trial here.
We're confident that you'll be impressed with the ease of use and power of the solution, and the flexibility that this cyber-secure, cloud-enabled offering brings to address today's surveillance system requirements.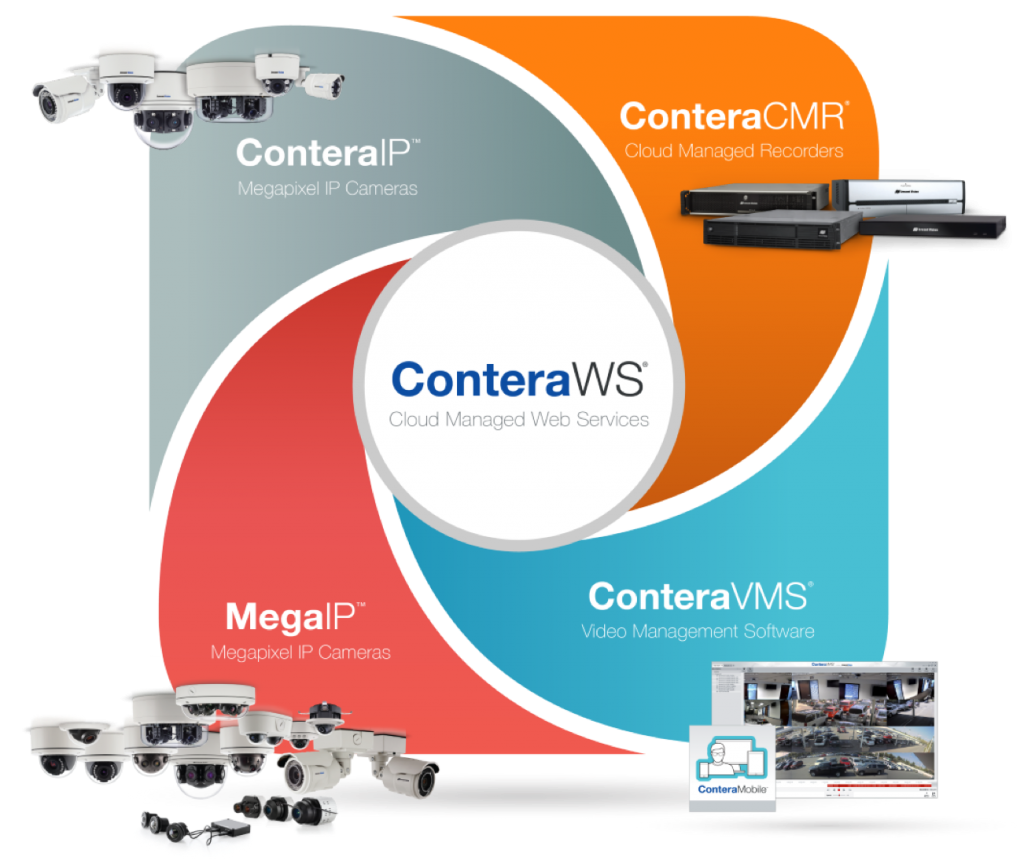 The Total Video Solution is an important part of our commitment to bring the industry's best video solutions to the market.  We also have launched a renewed focus on superior product quality & reliability, and to delivery of the industry's best customer experience. That experience includes the initial pre-sale/design effort through the project installation process and after commissioning for ongoing warranty support.
Our recent investments include new field resources, new product initiatives, and additional knowledgable support technicians. Customers also benefit from our new Knowledge Base & Customer Support Portal, powered by Zendesk, and our updated Partner Portal. We've even updated our facilities to better serve and support our customers, with a new headquarters in Glendale, CA, new manufacturing facility in Duarte, CA, and a new Advanced Technology Center in Clovis, CA (read the press release here).