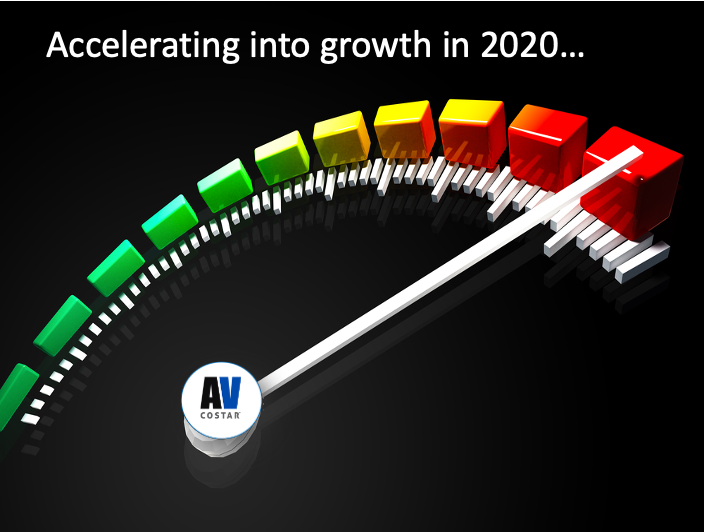 SDM Magazine's February 2020 issue includes an insightful article, State of the Market: Video Surveillance, which features commentary by AVC's Shane Compton and other industry insiders.  We'll get to that in a minute.
First, let's look at how we all got here at the start of a new year. AV Costar, short form for Arecont Vision Costar (AVC), launched as an operating unit of Costar Technologies, Inc. in mid 2018, following the purchase of the original Made in USA manufacturer of megapixel surveillance cameras.  That predecessor company was financially restructured to allow for an easy acquisition by a new investor or corporate owner, without bringing along a major debt burden. Costar then acquired all products, patents, trademarks, and technology of the original business through the purchase transaction, while retaining the majority of the employee base at time of acquisition.

Fast forward just a few months, and 2019 proved to be a successful first full year for AVC. The new company maintained its revenue stream and retained or won back many customers and partners who had either been concerned about the potential longevity of the original business or had previous issues around product quality and customer support.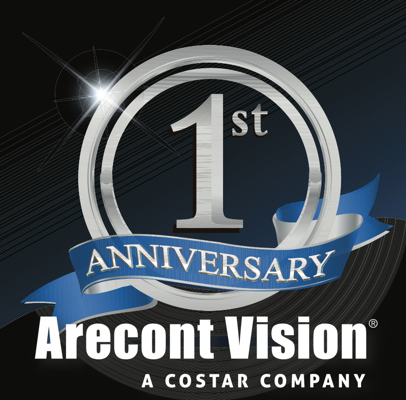 Costar made smart investments in the business, with AVC opening a new headquarters facility in Greater Los Angeles, California in the city of Glendale. A new AVC manufacturing and warehousing facility opened about twenty miles away in Duarte, while an Advanced Technology Center was opened in Clovis, in California's Central Valley region. At the same time, major investments were made in introducing Oracle NetSuite ERP for business efficiency, Zendesk Customer Support System and Knowledge Base for enhanced customer service and support,  completely new public website, and an updated Partner Portal. Additional key hires, including recruiting new heads of manufacturing and customer support, plus multiple new team members and several new industry partners were added to AVC throughout, and the company integrated many back office functions & teams into the Costar infrastructure.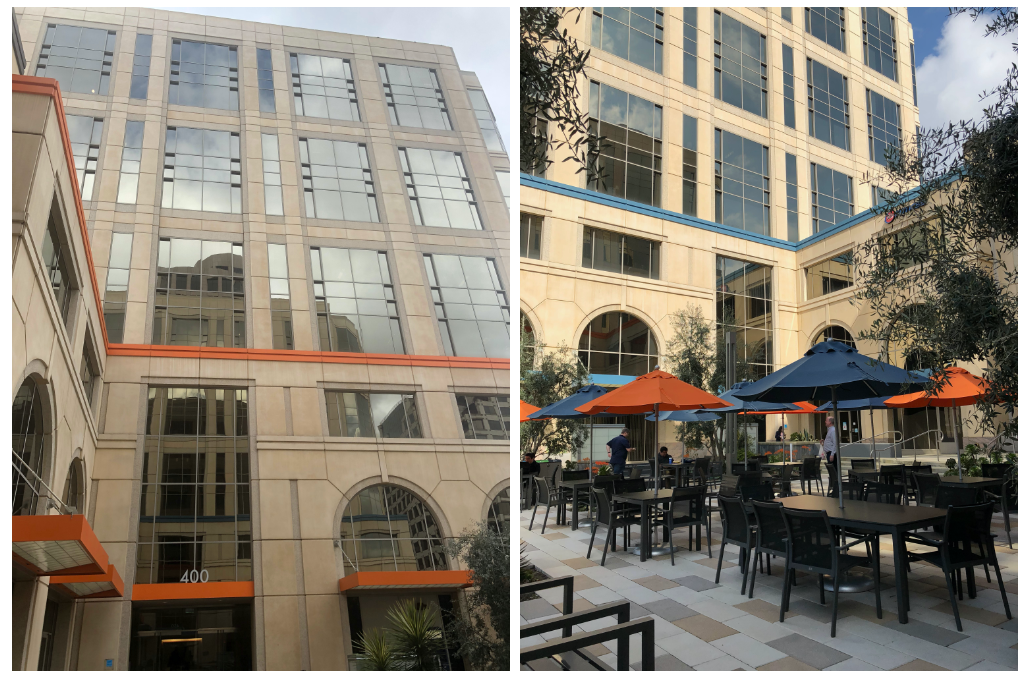 ABOVE: AVC Headquarters & Collaboration Center, Glendale, CA 
BELOW: AVC Manufacturing & Warehouse, Duarte, CA


ABOVE: Advanced Technology Center, Clovis, CA   
BELOW: AVC International HQ in Dubai World Central, Dubai, UAE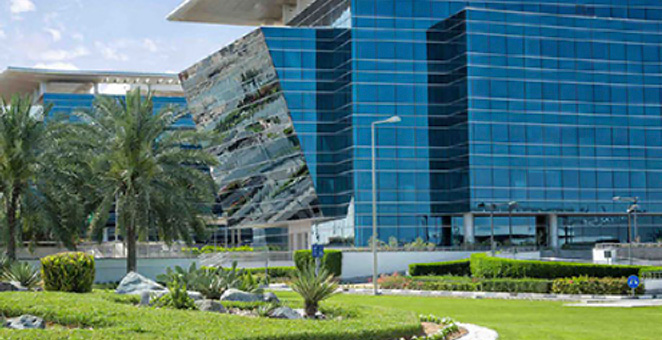 Perhaps most important to customers, in 2019 AVC continued to leverage its long-established leadership of multi-sensor megapixel technology while adding a renewed focus on innovation and building a culture fully focused on product quality, reliability, and customer support. At the same time, exciting new AVC products were introduced throughout the year across the MegaIP® and ConteraIP® megapixel camera series, with updates and enhancements to the Total Video Solution™ family, including ConteraCMR® cloud-managed recorders, cloud-enabled ConteraVMS®, and ConteraWS® cloud services for recurring revenue.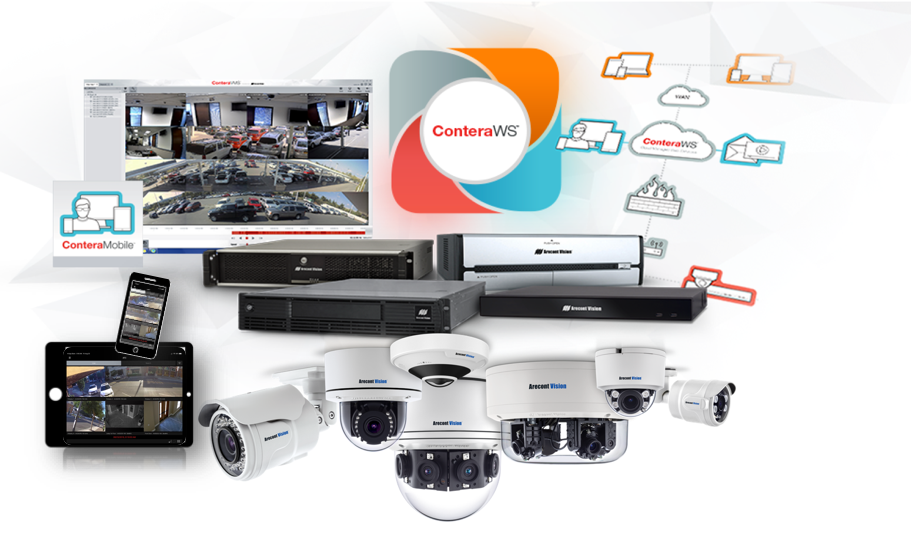 ABOVE: AVC's Total Video Solution of cloud managed video surveillance system, web services, video recorders, & megapixel cameras
In a February 2020 industry-insider article published by SDM Magazine's Maggie McFadden Shein, Shane Compton was interviewed in his dual role as General Manager of AVC and Chief Engineering Officer of parent Costar Technologies, Inc. Mr. Compton discussed the company's successes in 2019 and how the business is now prepared for a new year and new challenges.
A strong video market contributed to AVC being able to maintain a flat revenue stream for 2019, despite the original company having filed for Chapter 11 bankruptcy to restructure the business [in 2018], being acquired by Costar Technologies Inc., entirely reshaping the company's focus and business, and opening up new offices and facilities, as Mr. Compton reported in the interview.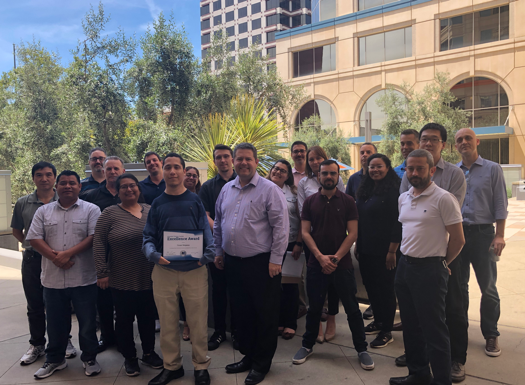 ABOVE: Shane Compton (center) with some members of the AVC headquarters team in Los Angeles
"For us, we saw a lot of activity and a strong focus on cybersecurity, especially with the Senate bill in California," Mr. Compton said, referring to SB-327, the first state-level IoT cybersecurity law. "As a whole that's been, and will be, a big driver for people migrating to other camera systems." Other jurisdictions, such as the UK's Department for Digital, Culture, Media and Sport, have announced similar legislative plans.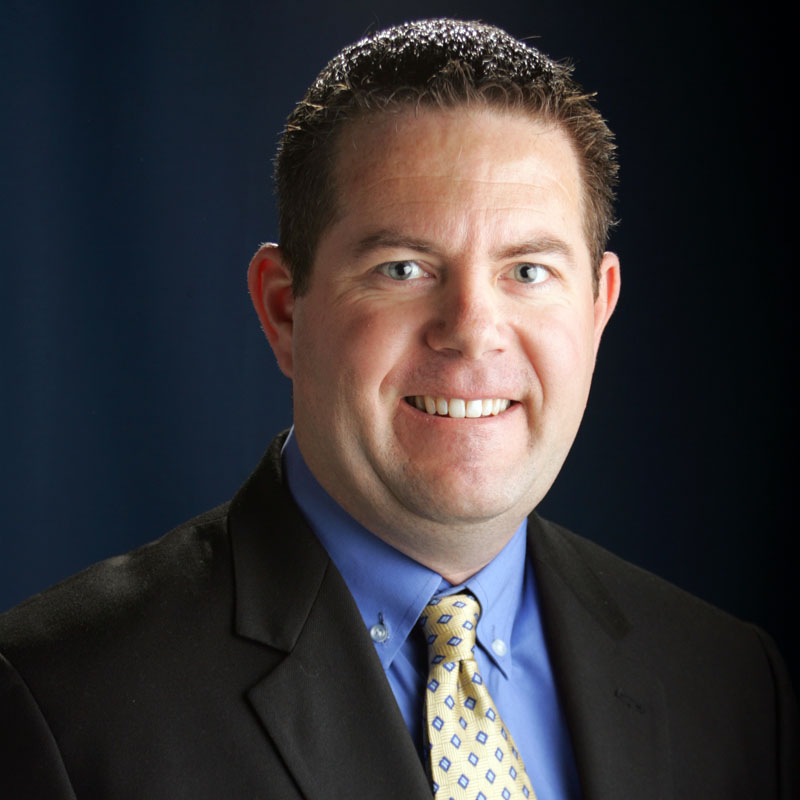 ABOVE: Shane Compton
All of us at AVC truly appreciate the many customers and partners who have stuck with us through our reorganization, acquisition, and successful relaunch as a business unit of Costar, and welcome those that have joined us as we emerge as a vibrant new video surveillance solution provider.  We'll do everything we can to continue earning your trust and your business in 2020.
To learn more about AVC, download the company factsheet here, or visit our company page online by clicking here.
For more insight on 2020, view the entire SDM Magazine article, "State of the Market: Video Surveillance", by clicking here.